Frogging freely
I'm pleased with the progress on my Klaralund sleeve. Considering I don't get much crafting time, any progress feels really good.
I dropped another stitch earlier in the week and ended up having to tink back AGAIN! I did that during lunch today and managed to recover the tinked rows plus a few more, so I don't feel like I've lost a lot in terms of rows knitted.
The colors look pretty good to me. I'm still waiting to get to the purple in the skein.
As a matter of fact, I'm almost finished with this skein and really surprised at the lack of purple. I love the colors but I'm yearning for purple these days. It makes me wonder how much purple is in the other skeins as well.
However much purple there is, the yarn is beautiful. Since my son picked it out, I can't help but love it.
The news is not as good on the crochet front.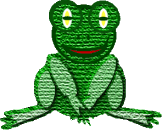 I ended up frogging the project AGAIN!
I really can crochet.
Here's a picture of stitches I did a while back just to refresh myself to make sure I could still crochet. (It's a dark picture and the swatch is wrinkled due to being folded up for a while. Sorry about that.)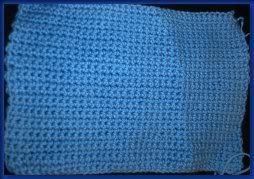 I didn't have any trouble with the pictured practice crocheting. I have no idea what's happening now. Maybe it really is misinterpretation of the pattern. Guess I'll make up my own or knit the blanket instead.
I should have started this blanket back in September. Oh well...