Wow--and set your alarms!
I've dropped another stitch on my sleeve. It's aggravating me enough that I don't want to go back and try to pull the stitch up. I just want to rip back. Do any of you ever feel that way?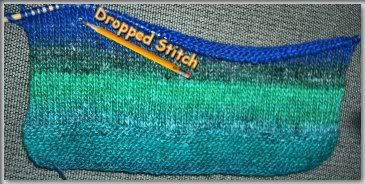 I was hoping to knit this sleeve without incident for at least a few days since I really need to jump into my crocheted baby blanket.
I'm now trying to decide between the
ABC blanket
and the
Sideways Shell Baby Afghan
. There's one other pattern that's a possibility but I'm thinking it will end up being one of these two patterns. I had chosen another blanket before, but being as indecisive as I am, I questioned that decision and I'm back to trying to choose again. At this point, it's a matter of which one I think I can crochet the fastest.
The pain has come back again but so far it's manageable. I've been taking Tylenol­® which doesn't get all the pain but right now it's making things a little easier.
I guess things could be worse.
Read the article in the link below and ALWAYS SET YOUR ALARM WHEN YOU GO ON VACATION!
http://www.msnbc.msn.com/id/6307190/?GT1=5472