Rushed Entry
My shawl yarn arrived. I'll be making the Falling Leaves Shawl from Lavish Lace. I'll probably start it Christmas Day.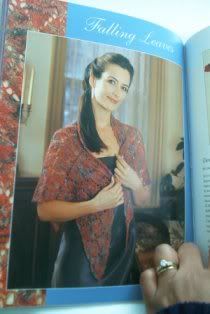 I took a photo of the yarn but it didn't come out very well. I bought the "kit" so it's the same colorway as in the above picture.
I'm especially excited.
I also have some Cascade Fixation for a gag gift found in the Summer Issue of Knitty.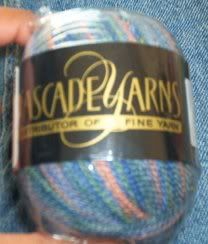 I've been wanting to try this yarn for a while so I may dive into it tonight. If it works well for me, I may see if hubby will pick up a few skeins for some socks.
Long overdue is the picture of the not exciting but "for a good cause" hat.
Top of hat: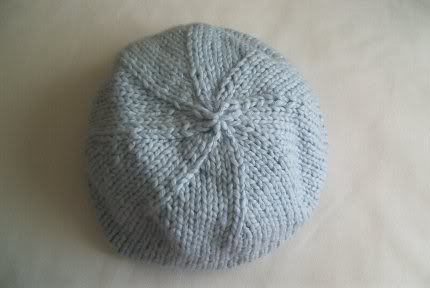 Hat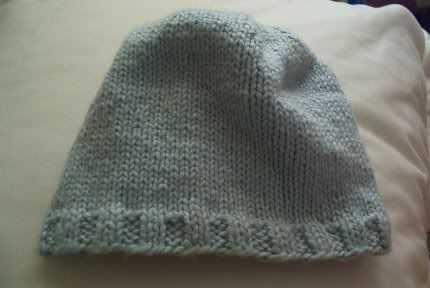 I'm off to work and to try to wrap and mail presents on my lunch break. Wish me luck.