Klaralund and quick update
The Klaralund-Along begins today. The kick-off for Klaralund, as I'm sure you all know, is at Knit Happens on Sept 8. Unfortunately, I'm not very close to Knit Happens, so I won't be making it there.
I'm all set to swatch. With a little luck, I'll actually be able to do some knitting today.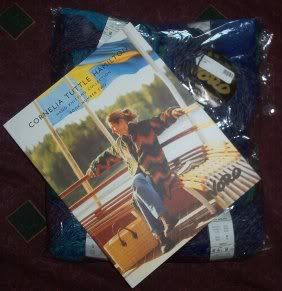 Since my size 8 needles are MIA in every length in bamboo I'll be swatching with my balene, which I have never used before. I do have my 8's in bamboo circulars but I'm not sure if I want to knit them using the circulars or not. It will be a lot easier to avoid dropping a stitch with circulars but I'm still tempted to just knit flat with the straights.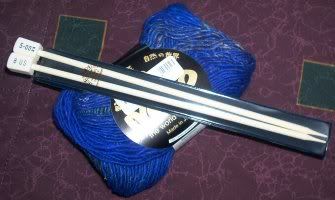 A few people in the KAL have mentioned adding some shaping to Klaralund. I'm really interested in hearing about that! I imagine it would involve adding a few decreases and increases in the proper places but for me, I'm a little unsure of where the proper places would be.
I picked out a pattern for my crocheted baby blanket. I have not reviewed my yarn yet but I'm pretty sure I've got enough for a blanket and a hat.
I've been going through Knitting Workshop and Knitting Around but I still can't find the Fisherman's hat. It's been a little frustrating.
Hoping to find that pattern soon.
Until then the WIP's are:
1. Klaralund
2. Tie
3. DB Bootees/Shoes
4. Fair Isle Sweater
The next projects are:
1. Baby Blanket and Hat set
2. Making Waves Socks
3. DNA Scarf
There are several other projects calling my name but the above projects will be made next. There will very likely be a new one, a small one, added very soon.